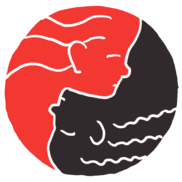 What are
Crisis Pregnancy Centers?
A Crisis Pregnancy Center (CPC), sometimes called a Pregnancy Resource Center, is a fake clinic that does NOT provide comprehensive reproductive health care — or much of any health care at all.
Crisis Pregnancy Centers can also go by the name Pregnancy Resource Center
If the ad or flier for a clinic emphasizes how scary a pregnancy can be, it's probably a CPC
If a website add or flier for a clinic uses the phrase life affirming, it is probably a CPC.
If the center offers free ultrasounds and pregnancy tests, it's likely a CPC
If the website offers abortion information but nothing on actual abortion services, it's probably a CPC
If you call to ask about abortion and they refuse to answer your questions over the phone, it's probably a CPC
When reviewing a potential clinic's website, look for coded anti-choice language and perspective, including referring to an embryo as a human being in early stages of development and an emphasis on abortion recovery
If the clinic's website or staff refuse to offer referral for actual abortion providers, it's probably a CPC
If the clinic does not provide extended OB/GYN or pre-natal care, birth control prescription or devices, or fertility testing, it's probably a CPC
We Deserve the Facts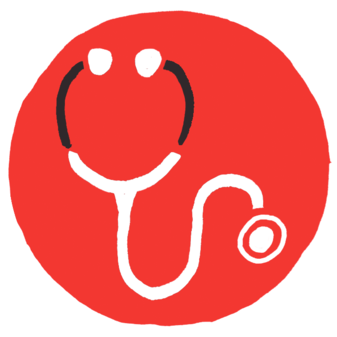 The services offered at crisis pregnancy centers are offered at many other places — free from coercion and judgment. Where can you go instead of a fake clinic?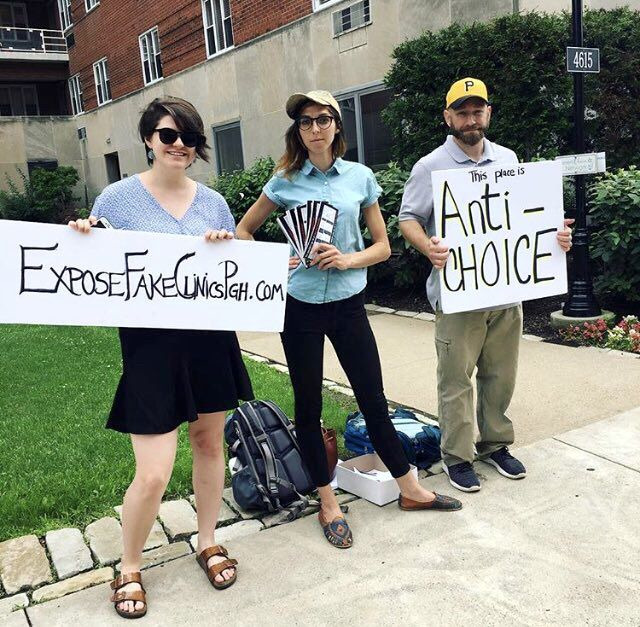 Share this website!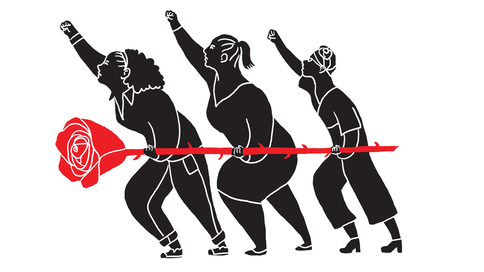 As socialist feminists, our analysis is grounded in the interconnected nature of capitalism, cis-hetero-patriarchy, misogyny, and white supremacy. We see CPCs as agents of state-supported violence against pregnant people. CPCs inflict emotional and financial violence on people who need healthcare and support. They appropriate the language of the feminist movement to dupe pregnant people, and they do it with taxpayer money, at the expense of families with children: Pennsylvania invented the practice of diverting TANF (welfare) funds to support crisis pregnancy centers.
CPCs in Pennsylvania have enjoyed this support since 2001, while actual abortion and reproductive health care providers struggle to stay open. Socialist feminists expose and combat CPCs because they cause real harm: to us as people who can become pregnant, who have had abortions, who have families, and who are fully autonomous human beings. Socialist feminists organize to reveal the agenda behind CPCs and to choke off their sources of support at all levels because a socialist future is impossible without reproductive justice.
Barriers to Reproductive Justice in PA
Pennsylvania is one of the most restrictive states in the country when it comes to abortion access. In Pennsylvania, the following restrictions on abortion are in effect as of March 1, 2020:
Though no public funds cover elective abortion — and a family can't purchase private insurance in the federally facilitated marketplace that covers abortion even when the health of the pregnant people is threatened by continuing the pregnancy — every year in Pennsylvania, millions of dollars in taxpayer money goes to so-called crisis pregnancy centers, faux-medical centers with a record of lying to families.
A person must receive state-directed counseling that includes information designed to discourage them from having an abortion, and then wait 24 hours before the procedure is provided.
Health plans offered in the state's health exchange under the Affordable Care Act can only cover abortion if the patient's life is endangered, or in cases of rape or incest, unless individuals purchase an optional rider at an additional cost.
Abortion is covered in insurance policies for public employees only in cases of life endangerment, rape or incest.
The parent of a minor must consent before an abortion is provided.
Medicaid does not cover abortion. Public funding is available for abortion only in cases of life endangerment, rape or incest.
The state requires abortion clinics to meet unnecessary and burdensome standards related to their physical plant, equipment and staffing.
An abortion may be performed at 24 or more weeks after the last menstrual period only if the person's life is endangered or health is severely compromised.
82% of Pennsylvania counties have no abortion providers.
Sources:
womenslawproject.wordpress.com/2016/01/22/10-facts-about-abortion-in-pennsylvania-at-roe43
www.guttmacher.org/fact-sheet/state-facts-about-abortion-pennsylvania
Women's Choice Network (locations in Oakland, Wexford, Northside, Monroeville)
Birthright of Pittsburgh (located in Oakland)
Choices Pregnancy Center (located in South Side, Coraopolis and Beaver)
Image Clear Ultrasound Mobile Clinics (Parked throughout Pittsburgh)
Lifeline of Southwest PA (located Downtown, Cranberry, and Beaver)
The Women's Clinic (formerly Cura Women's Care Clinic) (located in Upper St. Clair/ Mt. Lebanon)
The Learning Center at Genesis (located in Bellevue)
Genesis of Pittsburgh (located in Washington and Bellevue)
(Medical journal articles about CPCs and Abortion Access)